About this story
Author: Fernando Alfonso
Date: November 2010
People: Debbie Anderson
Fun facts: The mother of six says her philosophy is to take one day at a time. One of those days, she'd like to visit her uncle in Germany.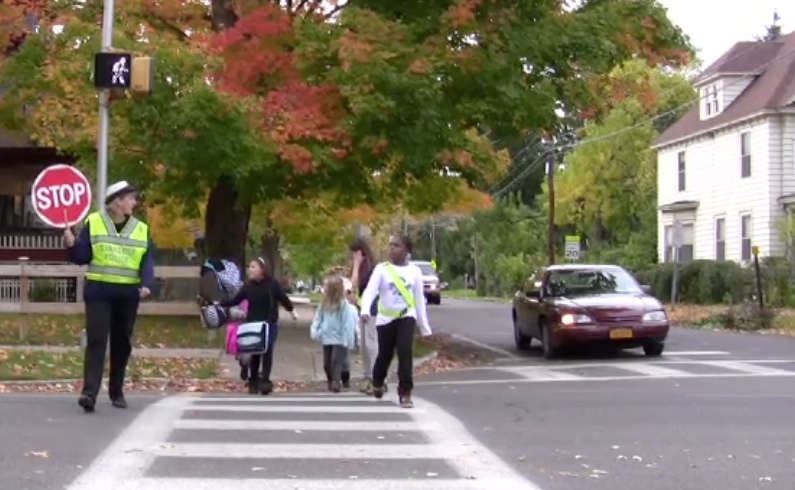 Data points: There are 71 languages spoken in city schools, according to the city school district. Providing meals is a big service: breakfasts served daily 7,300; lunches served daily 14,200. Total public school students transported daily: 9,558.
Safe streets: She makes sure of it
By: Fernando Alfonso
Even though her six children are grown and gone, Debbie Anderson continues to volunteer at the elementary school they attended.
For more than 10 years, she has helped train student crossing guards at Meachem Elementary School in Syracuse. Every morning and afternoon, Anderson works with the students, teaching them the rules of the road and how to keep people safe.